Upgrade Your Air Filter
For your family's health
Most heating and cooling systems still use a basic air filter. These filters were originally designed to protect the equipment and not the people served by the equipment. The average air filter is only capable of removing 3–5% of the particles that pass through it. Today, however, there are several types of permanent air filters available in various efficiencies that can help you filter the air in your home. If you suffer from allergies, asthma, hay fever or other breathing difficulties, there is an air filter that can help you. We can even provide you with the same type of air filter used in hospital operating rooms.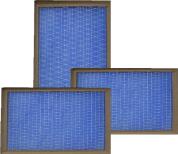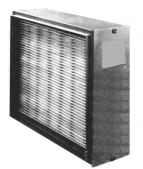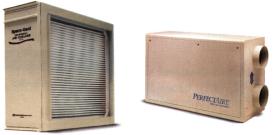 Have you ever visited the air filter aisle at your local Home Depot or Lowe's? There are a lot of choices – some claim high efficiency while others boast of better air quality. But how can you know which one is right for your home?
Below we have listed the most common types of air filters and what you should know about each one. As always, if you need more help, ask us!
Fiberglass air filters
These are the standard filters that come with many heating and cooling systems. Fiberglass filters are made only to protect your air conditioner and heater from larger airborne contaminants – they are not effective at improving indoor air quality.
Also, fiberglass air filters have a small load capacity. If they are not replaced regularly (about every 30 days), they can restrict airflow to your heating and cooling system.
Pleated air filters
Pleated filters come in regular 1-inch depths as well as more efficient and deeper 3-4-inch versions. If you are concerned about improving your indoor air quality, a deep, pleated air filter is the minimum you should consider.
Some one-inch filters may claim to improve air quality but many greatly restrict airflow to your air conditioner or heater, which can shorten the life of your heating and cooling equipment. In addition, because of the increased surface area, pleated air filters last much longer than other filters.
Electrostatic air filters
Electrostatically charged air filters can improve your homes air quality by removing even the smallest of airborne particles. The charge magnetically attracts air pollutants, leaving your home's air clean and healthy. At HVAC Warehouse, we recommend the Media Air Cleaner – contact us for more information.
Electronic air cleaners
These powerful whole-home air cleaners require electricity to run and often must be installed by a professional. Electronic air cleaners are similar to what is used in hospitals and clean rooms. They are most effective when used in conjunction with another type of air filter.
There are, of course, many more types of air filters but these are the most common.