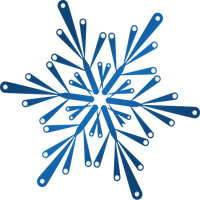 Cooling
REPAIR • REPLACEMENT • MAINTENANCE
Call HVAC Warehouse for air conditioning repair and replacements, professional air duct cleaning, ventilation problems, and heat pump repair and seasonal safety inspections. We are your complete Home Air Comfort Specialists.

Call the HVAC Specialists, HVAC Warehouse today for high efficiency air conditioning installations that will keep you and your family in low cost, eco-friendly comfort all year!
Air Conditioning Services
air conditioner repair
air conditioner service and cleaning
high efficiency ac installation
heat pumps
compressor repair
condensate drain lines
indoor air quality
coil and duct sanitation
air purification/ sterilization
duct cleaning
home protection: smoke alarms, co detector,
whole house surge protector
duct repair/ reroute/ modification
whole house dehumidifier
wifi / smartphone thermostats
residential zoning systems
ductless solutions
ductless mini-split systems
thermostat service
filter replacement
What Are Some Common AC Issues?
Air conditioning units are complex systems, so there is a wide range of things that could go wrong. Some of the more common problems that may require AC repair include broken evaporator coils, refrigerant leaking out of the system, and issues with the accuracy of your thermostat or sensors and malfunctioning electric controls. The underlying cause of AC problems may vary, but you'll notice it in the performance. If your AC isn't blowing cool air, how you want or when you want, or isn't blowing air at all, you need someone to look at it.
It is normal for air conditioning systems to leak refrigerant over time. Some systems may lose several ounces a year, which means after several years it is not unusual for your air conditioner to need some additional refrigerant.
If your AC is blowing warm air or just not cooling your home as well as it used to, it may need to be recharged with additional refrigerant. Many homeowners may not be able to tell their air conditioner is in need of refrigerant, but the low charge could be affecting its efficiency. Also, poor cooling could be a result of something else.
Trust Professionals For AC Repair
If you do have AC problems that require repairs, make sure you call a reputable, professional company that specializes in AC repair and maintenance. Trying to DIY a complex system or trying to save a few dollars by hiring an independent repair person will only lead to problems. A professional, experienced repair person knows which part to look at, how to fix it and how to handle each part without damaging a different part. Sometimes, your warranty can be voided if a licensed technician doesn't handle the repair, so make sure you look into it.
Advantages of Professional Installation
When you decide to have an air conditioning system installed, the smartest move you can make is to have reputable professionals do the installation. You'll always be able to find "independent" installers claiming to have lots of experience and being able to save you money. Unfortunately, these types often aren't up on the latest systems and techniques, building codes or manufacturers. You may get it installed for less, but the money you spend having to get it done right will make it cost more in the end. Don't cut corners when having your AC installed. Do it right, one time.
The Air Conditioning Process
Air conditioning is a fairly complex process, because the system doesn't just blow cool air into your home like a fan. It does blow the air, but it also takes the hot air out of the house first, cooling it and then returning the cooled air back. This is where your evaporator coil, condenser coil and compressor come in to play. It's also another good reason why you should rely on professionals for all your installation and repair needs.
Which Parts Get Looked At?
When you have maintenance performed at consistent intervals, you'll be able to keep your AC system running smoothly for a lot longer. You'll also be able to save energy and money on your utility bills. Some of the parts that are addressed during routine AC maintenance include your filter, drainage system, electrical system, evaporator coil, compressor, thermostat, sensors and motor. Different brands suggest different time frames for maintenance, but generally once per year is sufficient. If you schedule a maintenance call just before the heating season begins, any small issues will be taken care of and you want have any interruptions during the winter.
---
Why Does My Furnace Leak When My Air Conditioner is Running?
As your air conditioner cools your home's air, condensation is created. Normally, this moisture is drained out of your home through a drain line. If there is water leaking from around your furnace when your air conditioner runs, it may be that your drain line is clogged or there is a hole in your air conditioner's drain pan. Make sure you fix the problem promptly, as even a small water leak can cause damage to your home and lead to mold and mildew growth.