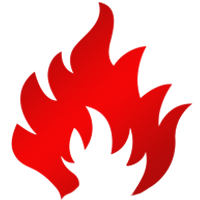 Heating
REPAIR • REPLACEMENT • MAINTENANCE
Call HVAC Warehouse for furnace repair and replacements, professional air duct cleaning, ventilation problems, and heat pump repair or furnace cleaning and seasonal safety inspections. We are your complete Home Air Comfort Specialists.

Call the HVAC Specialists, HVAC Warehouse today for high efficiency furnace installations that will keep you and your family in low cost, eco-friendly comfort all year!
Heating Services
furnace repair
furnace service and cleaning
high efficiency furnace
heat pumps
indoor air quality
coil and duct sanitation
duct cleaning
home protection- smoke alarms, co detector,
whole house surge protector
whole house humidifier
duct repair/ reroute/ modification
wifi / smartphone thermostats
residential zoning systems
ductless mini systems
thermostat service
filter replacement
Is It Time for Heater Repair?
Even if you have missed an opportunity for maintenance at the beginning of the heating season, you can still take action and call for repairs at the very first sign of a problem. Don't wait until the heater shuts down altogether; call if the air doesn't feel as warm coming from your vents or if you notice strange sounds or smells coming from the heating system. Taking fast action is always a good idea. Taking action when you didn't need to is a lot better than waiting when you should have done something.
Is Routine Maintenance the Answer?
Keep in mind that you can still have routine maintenance performed during the winter. It's not like you can only get it at the beginning of the winter, although that time will have the greatest preventative effect. Maintenance will usually feature a thorough cleaning and inspection of sensors, air ducts, motors, pumps, thermostats and other parts that affect the heater's function. If there are any minor glitches or problems that need attention, the technician will let you know and do what is necessary.
Is It Time for a Heater Replacement?
It's easy to think that heater replacement should only be required when the heating system stops working entirely, and while this is certainly true, there is more to it. Sometimes, the heater seems to be working fine but corrosion is occurring on the inside due to the intense heat produced over years of use. If your still get heat when you want it, but your bills have steadily been creeping upward, replacement may be the answer.
Heating systems are supposed to run quietly so they don't disrupt your household, so if you can hear your heater more than you used to, that may be a telltale sign that replacement is imminent. Unusual or unpleasant odors coming from your heater are another big sign that there may be something wrong.
Trust Professional Installation
Whenever you do need a heater replacement, or if you're having one installed in a new home, it's crucial to choose a reputable, professional company to do it. Think of efficiency, convenience, safety and long-term use when deciding on a company to install your heater. Building codes must be met and safety standards followed, not to mention installing the right system for the dimensions of the home. No matter how you look at it, professional installation and replacement is the only way to go.
Experienced, Professional Service
Whether you need repairs or just maintenance, take the time to enlist the help of a professional, reputable service provider. Anyone can claim to know how to fix heaters, but you're asking for big problems if you try to skimp and save money on this type of service. Keep your heater working efficiently all winter, keep your warranty valid and keep your family safe by choosing professional heater repair and maintenance. Anything less just isn't going to suffice.